Improve Your Ability To Sit To The Trot (Part 1)
In order to improve our sitting trot, first it is best to understand what the movement involves so that you…
Read More
Do You Have A Bad Case Of Comparintinitis?
Yes I know this isn't a real word, but you will know what I mean by it very shortly. You…
Read More
How Our Ribs Play A Role In Dressage Posture
Our core isn't just about our abs, our core includes all the muscles that help stabilize our ribs as well…
Read More
How The Psoas Affects Your Pelvis Stability
When we are riding in correct posture and with good neutral spine our pelvis is evenly balanced and we are…
Read More
The Role Of The Psoas Muscle In Dressage Riders
As we progress our dressage posture and balance its important to get a good understanding of what muscles can really…
Read More
The Biomechanics Of Balance In Dressage
Being a good dressage rider requires an incredibly unique combination of the right sort of strength and lightness. It requires…
Read More
How To Be A Fitter Healthier More Focused Rider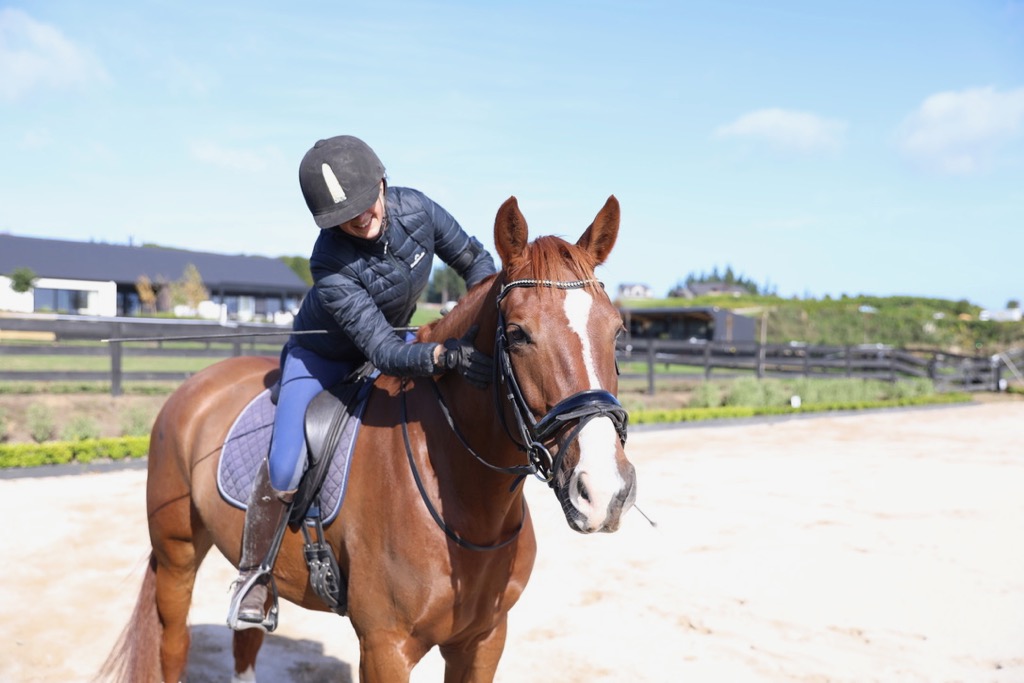 My goal is to help you shine as a dressage rider and to be able to enjoy riding and achieve your…
Read More
6 Habits That Are Blocking You From Success
Most of us want to live a successful life, right? Whether success for you is achievement in the saddle or…
Read More
Becoming A More Mindful Rider Each And Every Ride
Often we spend so much of our time focusing on our horses when instead we need to focus on ourselves…
Read More
Magnesium. Are You As A Dressage Rider Getting Enough?
Most riders I talk to know all about magnesium for their horse and will ensure that their horse is on…
Read More